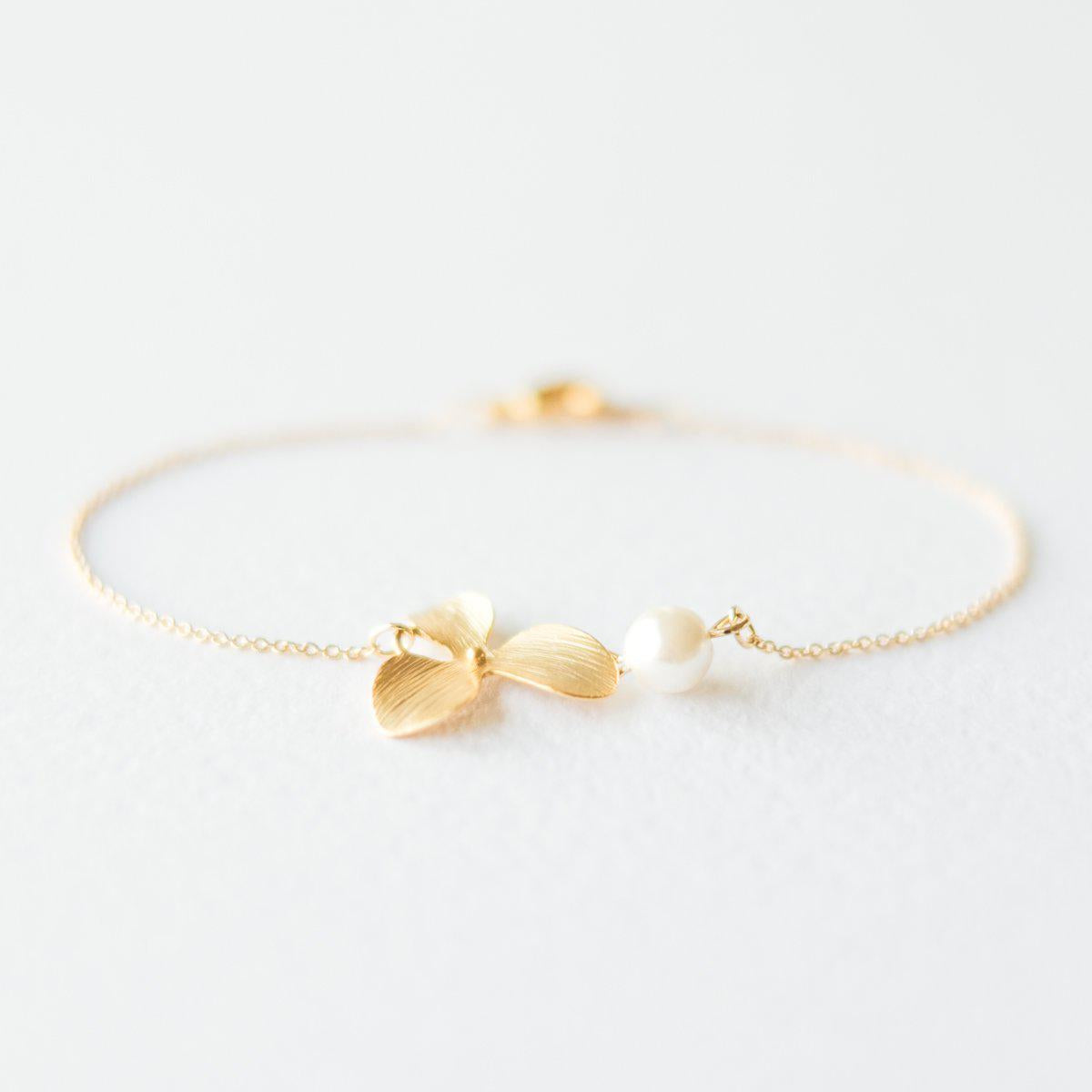 This elegant and delicate bracelet features orchid flower pendant and white pearl on a gold plated chain.
This flower bracelet will combine easily with your daily outfits. 
This stunning orchid bracelet is handmade in our London studio.
This orchid flower bracelet is also available in silver option.
Make this bracelet a perfect gift with our beautiful gift boxes.
Product details:
Bracelet length: 18 cm

Size of the pendant: 16 x 16 mm, Pearl: 8mm

Brass based, gold plated