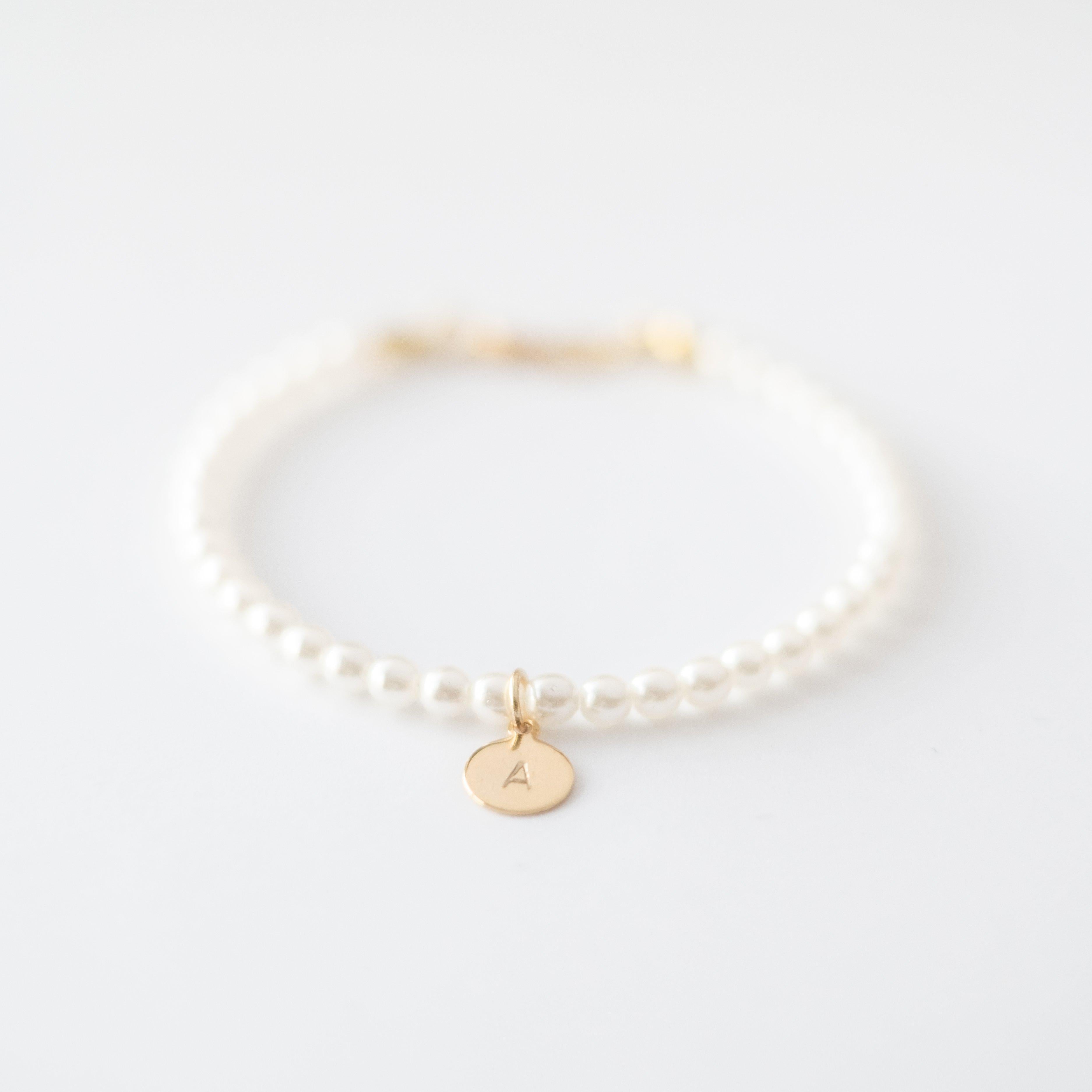 Personalised Pearl Bracelet
This simple and delicate bracelet features beautiful tiny pearls and small gold disc pendant with stamped personalised initial letter. 
This stunning personalised pearl bracelet is handmade in our London studio. This elegant bracelet is perfect for a special occasion as a bridesmaids gift or bridal jewellery, while being subtle enough to complement every-day look.
Make this bracelet a perfect gift with our beautiful gift boxes.
Product details:
Bracelet length: 18 cm
Size of the pearl: 4 mm, pendant 8 mm
Brass based, gold plated